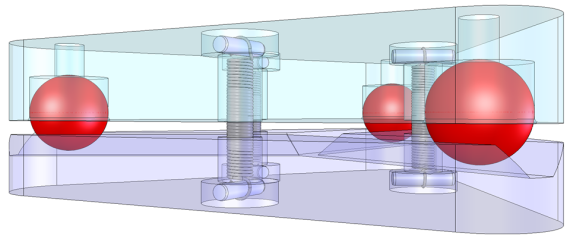 In this interactive course, you will learn to apply the principles and techniques of precision machine design in a systematic, five-step process to lay the foundation for a successful precision machine or instrument.
Each lesson represents a step in the process, introduces the relevant concepts and techniques, and demonstrates their application in a case study of the design of an interchangeable precision instrument mount.
Then it is your turn to apply those techniques to your own design. Helping you to choose or devise a project is part of the first lesson.
Once you have completed this course, you will have a foundation not only for a successful precision product development but also for continued professional development in the fields of precision machine design and optomechanical design.
Register
Registration for Laying the Foundation for a Successful Precision Machine opens soon.
Pre-register and I'll let you know as soon as the course opens. In the meantime, you can view the full course outline below.


Course Resources
This is an interactive course. In addition to the lessons, you'll be provided with resources to help you to master the process and associated techniques and to put them into practice in your work.

CAD model of Interchangeable Precision Instrument Interface for reference and to freely adapt for your own use
Precision Foundation Workbook completed for the case study design
Precision Foundation Workbook blank for your use